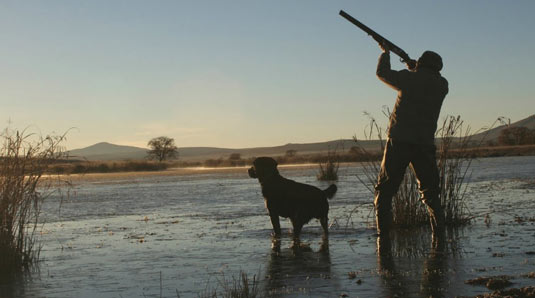 WELCOME TO
PREMIUM OUTDOOR PROPERTIES
Truly outstanding recreational properties are, simply put, difficult to find. Most of the properties that qualify for PREMIUM rarely change ownership. Buyers and sellers of these PREMIUM properties require discreet, credible, experienced representation. Twenty-five years of experience in this arena, including direct ownership of these PREMIUM properties by the principals of Outdoor Properties, LLC, sets the tone and background for Premium Outdoor Properties.
Premium Outdoor Properties is designed for the discerning sportsman or investor looking to purchase or sell the finest recreational properties. Appreciation for the resource and understanding the value of a non-replaceable property are paramount.
The PREMIUM properties available for sale here have met a high standard for inclusion. These properties are the best available in the recreational property market. We welcome the opportunity to present these properties to qualified buyers by appointment only. We also welcome the opportunity to represent you in the sale of your PREMIUM property.
We welcome an opportunity to show these properties to qualified buyers by appointment only.
WOODLAWN PLANTATION


LaGrange, Tennessee
Historic Woodlawn Plantation is being offered for sale for the first time in 50 Years! Location is everything and this amazing Fayette County, TN property offers that and so much more! Located less than 50 miles east of Memphis in the Historic District of LaGrange, TN, Woodlawn Plantation adjoins the Ames Plantation on two sides and is bordered by both Hwy. 57 and Hwy. 18. Nestled on approximately 685 acres of prime farmland, mature timber and rolling pastures, Woodlawn offers amazing views and a rare opportunity to own a piece of history.

EAST FORK RANCH


Hardeman Co., Tennessee
Located just outside of Saulsbury, TN, this property boasts over 350 acres of mature hardwood bottomland and ridges. Significant timber value could be realized, almost 200 acres of pasture/cropland add to the wooded acres income producing opportunities. Numerous food plots exist. Trophy deer and an abundant turkey population inhabit the property. In addition, the property has a private fishing lake and numerous small ponds. This is a Sportsman's Paradise!

ANTEBELLUM GRAND JUNCTION ESTATE


Grand Junction, Tennessee
Located just outside Grand Junction, Tennessee the "Hunt House" endures the test of time with pre-Civil War history and Ole South charm. The "Hunt House" and the 157 acre estate offer the ideal blend of farmland, timber and recreation as well as an equestrian mecca. Poised in the tranquility of the Ames Plantation neighborhood, the "Hunt House" and its many amenities offer a distinctive southern lifestyle opportunity!

BIG WOODS HUNTING CLUB


Monroe & Phillips Co., Arkansas
There are three things to remember when valuing a property: Location, Location, Location! There are equally three things to remember when choosing a waterfowl property: Arkansas, Arkansas, Arkansas! Located a convenient two hour drive from Memphis, Tennessee or Little Rock, Arkansas, Big Woods Hunting Club is an Arkansas hunting and fishing paradise!

ASHLAND 325

- SOLD
Ashland, Mississippi
Ashland 325 is a rare 325 +/-acre retreat located less than an hour from Memphis, Tennessee. For more than 50 years, the present owners have crafted and assembled a unique country haven that boasts most city luxuries in a peaceful country setting. As you enter the gated property, enjoy the .9 mile paved scenic drive to your cabin destination. The unique 4,500 sq. ft. log cabin offers a spacious floor plan suited for family enjoyment or entertaining.

DEERFIELD RANCH

- SOLD
Near Paris, Tennessee
Rolling hills and dense foliage shelter bountiful white tail deer, turkey, waterfowl and many other species of wildlife. This property is fully equipped with all the provisions for the expert hunter or fisherman. Whether you intend to maximize this property's potential for a profitable hospitality enterprise, as a short-term or long-term investment or simply for your personal pleasure, Deerfield Ranch is an attractive opportunity to own a piece of Tennessee beauty.

OLE ROSEDALE HUNTING CLUB

- SOLD
Bolivar County, Mississippi
Trophy Whitetail are abundant along with turkeys and numerous other small game options. Duck hunting can be outstanding! There are several lakes on the property that offer fishing at its finest. The property boasts 2 miles of River frontage and lies adjacent to the Great River Road State Park which contains close to 600 acres.

ROBERT MAY FARMS

- SOLD
St. Francis & Lee Counties, Arkansas & Tunica County, Mississippi
RARE opportunity! Outdoor Properties, LLC is pleased to present this prime 6,720 acre farm located in the Delta of Arkansas. The May farm offers an unusually large and unique tract of land spanning two Arkansas counties, St. Francis and Lee, as well as Tunica County, Mississippi.

BIG 410 CLUB

- SOLD
Desha County, Arkansas
The Big 410 Club is located in South East Arkansas in Desha County south of Stuttgart. This 412+- acre property includes 159 acres of row crop/rest areas and 253 acres of green tree reservoir and offers exceptional game diversity, agricultural crops, abundant water and is privately located in an established waterfowl community. This area has proven duck, deer and turkey history and an ideal group of conservation-minded neighbors.

CLEAR CREEK FARMS

-

SOLD


Slayden, Mississippi
646 owned acres with 133 leased acres featuring a 6,794 sq ft heated (8,920 sq ft total under roof) main house, pool and pool house, stocked trout stream, lake, equestrian facility, quail facility and staff housing.

CLOVERDALE

-

SOLD


Alligator, Mississippi
Don't miss this once in a lifetime opportunity to own a Mississippi Hunting & Recreational Retreat being offered in this rare sale event. Cloverdale offers the "Best of the Best". Entertaining family, friends, and guests at Cloverdale Farm will set a new standard for "Entertaining"!

BIG SAND CREEK RANCH

-

SOLD


Carrollton, Mississippi
Big Sand Creek Ranch provides everything needed for family recreation in one amazing property. Comprised of approximately 580 acres, the property delivers many experiences not often found in one property.
Gallery



















Contact Us
Bill Benton Ph: 901-483-6073
Chuck Myers Ph: 901-830-5836
Kirk Malmo Ph: 901-573-6678
Outdoor Properties
Racquet Club Plaza
5170 Sanderlin, Suite 207
Memphis, TN 38117
Ph: 901-850-9085
For additional properties for sale, go to outdoorproperties.com.